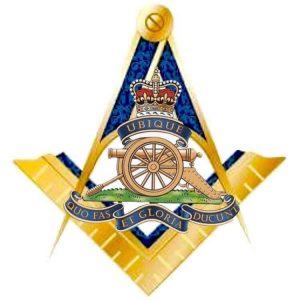 Ubique Lodge Charitable Donations 2014 – 2018
A key tenant of Freemasonry is charity.  Since 2014 our Lodge has raised £7500 which has been through a combination of the efforts of our members and guests coupled with Gift Aid.  As the Lodge grows, we continue to set our charitable sights higher.  This year, two of our members of Ubique endured the baking heat of the London Marathon, one of these hardy souls is already in training for an Ironman Triathlon later in the year- all in the cause of charity.
The brethren of the Lodge also support the widows of our late members.  This money is also contributed through the private donations of our members.
The Charities we have donated to are as follows:
Military Charities
Royal Artillery Association
Soldiers, Sailors and Airmen Families Association (SSAFA)
Royal Star and Garter Homes
Gurkha Welfare Trust
Blind Veterans UK (St Dunstans)
The Army Dependants Trust
Defence Medical Welfare Service
ABF (The Soldiers Charity)
Help for Heroes (in memory of PC Keith Palmer, a former member of the Royal Regiment of Artillery)
Tickets for Troops
Non-Military Charities
The Demelza Children's Hospice (Kent, Surrey, & Sussex)
Kidneys for Life
Metropolitan Grand Lodge Appeal to support the second London Air Ambulance
The Metropolitan Grand Lodge Appeal to support the high-rise aerial fire-fighting equipment for the London Fire Brigade (following the Grenfell Tower Disaster)